08:30 Registration
09:15 Welcome from Digital Ship
09:30- 11:10 Session 1: Transforming Shipping
09:20 - Chairman's Keynote: Why digital-first will win, and others fail
click for bioTord Nordahl, Marine IT (DOF/AS)
Tord Glad Nordahl works as Chief Digital Officer in Marin IT, a company providing IT Services to customers like DOF ASA, Austevoll Laksepakkeri and other customers owned by LACO.
Tord has a long diverse background within IT, and worked both as a consultant as well as a program manager for Microsofts Integration product. With a focus on how digitalization can assist to help organizations, he has discovered ways to improve the overall operation, uncovering efficient and fast ways to save money by cutting cost by implementing technology to provide better insight into data and automate processes. Tord background from development, architecture, sales and program ownership have provided a special background to uncover the hidden gems ready for digitalization in any organization.
09:40 - Case study: It's not only all about technology – what can be achieved and how
click for bioTorbjørn Lussand, VP Corporate IT, Odfjell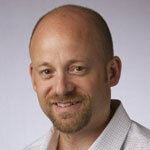 Biography pending.
click for bioTom Hagesæther, Manager Digital Products, Odfjell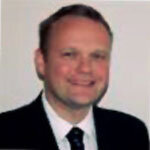 Biography pending.
10:00 - Presentation: How to achieve your digital transformation?
click for bioTor Skeie, Vice President Maritime IT Solutions, Marlink
Tor Skeie is the Vice President of Maritime IT Solutions for Marlink. He has been a Managing Director at Palantir AS since April 2017, specialising in IT services and IT service management solutions for the maritime industry.
Tor has over 25 years' experience in IT management, working with international companies, focusing on business-development and critical operations in remote environments. His career has seen a large focus on solving problems with technical solutions, ranging from infrastructure design to custom applications development.
Prior to his time at Palantir, Tor spent close to 9 years as CEO MarinIT AS, managing all IT for the DOF group and Austevoll Seafood companies and 12 years as an IT Manager at ICA Gruppen, a retail company with a focus on food and health. He has also established a shared service business with a common service catalogue and advanced pricing models.
Before beginning his successful career in IT, Tor studied at BI Norwegian Business School and graduated from the University of Bergen.
10:20 - Presentation: Driving digital transformation with the combination of human skills, skill of trade, modern technology, and gamification combined
click for bioHåvard Lillevik, Founder, Grapevine AS and Lillevik IT
Håvard Lillevik has a technical background with 20 years in the IT industry. He has done work for a number of maritime and shipping related companies as well as a broad variety of other industries. He is the founder and owner of Lillevik IT AS (https://lit.no) a Managed Service Provider with focus on secure productivity with cloud services, and has experience as CTO, CIO, CEO, and board work. He is the founder and owner of Grapevine AS (https://grapevine.no) where he does Strategic Advisory Services for boards and CEOs, CTOs, CIOs etc. in digital transformation processes.
Håvard is also collaborating with Microsoft Norway and a School in Oslo on creating an environment for faster education of IT-skilled people, and giving speeches to businesses, schools and institutions on his passion topics like "The value of extraordinary customer service and unique customer experiences", "Combining Skill of Trade & Human Skills - creating SuperSkills", and "Driving digital transformation with the combination of skill of trade, human skills, modern technology, and gamification combined"
10:40 Panel: Challenges and lessons learned managing digital projects
11:10 – Networking Coffee break
11:40- 13:00 Session 2: Connectivity Evolution
11:40 - Presentation: Evolution in L-Band Connectivity
click for bioDan Rooney, Director of Maritime, Iridium
A thought leader challenging the 'norms' of maritime communication and crew welfare.
A well respected product and project management professional with a long and varied background within the international maritime communications industry. Number of maritime consultative articles published in 2016 to 18.
Ability to identify areas for change with the ability to deliver.
A proven ability to conceive, organise, manage and deliver projects on time whilst working with international teams.
Management of 'back-office' and customer expectations versus delivered reality.
Strong emphasis on a quality approach every time.
12:00 - Presentation: Evolution of satellite communications
click for bioMohammed Ali, Regional Area Manager, Thales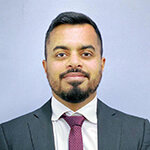 Mohammed Ali has specialized in technical sales across Asia and Europe for over 10 years. He has recently joined Thales as Regional Area Manager, Satcom Solutions, where he will be responsible for advancing the ThalesLINK product line across maritime and land sectors.
12:20 - Panel: How can we achieve efficiency, safety, and environmental goals with digital technology?
Panellists:
click for bioSvein David Medhaug, Project Manager – Autonomy, Innovation and new Technology, Norwegian Maritime Authority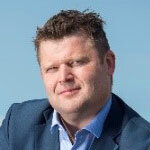 Biography pending.
13:00-14:00 Networking Lunch
14:00-15:00 Session 3: Changing Role of IT Leadership (how to attract women and young people to the industry)
14:00 - Presentation: TBC
click for bioKristin Helen Andersen, Vice President IT, G2 Ocean/Gearbulk/Grieg Star
Kristin is Vice President IT in UnITy, the joint IT department established between G2 Ocean, Gearbulk and Grieg Star. She has 15 years of experience working with technology driven management both in private and public sector. Her area of responsibilities has mainly been in the interface between business and IT, as Head of IT or Head of Business Development. Before Kristin went into Shipping in 2018 she has been working with digital strategy and projects with a special focus on transformation within different business sectors, ranging from Consulting to Transportation. She has been used as strategic adviser in top management for choices of new platforms and modern solutions. Technology and new digital services brings challenges both to business culture and IT functions, but it also gives new opportunities to change traditional ways of working. Kristin truly believes that IT can be an important business driver in the digital transition Shipping is experiencing.
When she is not thinking of the next perfect solution, or what her two kids will be when they grow up, she challenges herself on the mat doing Bikram Yoga.
14:20 Panel: Challenges and lessons learned managing digital projects
14:40-15:00 Session 4: New ways of technical management
15:00 Session 5: Managing cyber risks effectively
16:00 Panel: Cyber Security – technical or management issue?
16:30 Closing and Drinks reception
*Please note topics/timings may be subject to alteration. Draft only.